Jeroen Manders - Saxophone
During his childhood Jeroen passionately fell in love with the music of Louis Armstrong, Duke Ellington and Count Basie and from the age of 12 he started performing on trumpet and the trombone with various local groups in the genre (and others not so local, like: Ted Easton's Jazzband, Frits Kaatee, Bert de Kort). In 1994 he finished his saxophone studies at the Royal Conservatory in The Hague with John Ruocco, Frans Elsen and Peter Niewerf. He has performed regularly at the Northsea Jazzfestival with various ensembles (under the direction of Bill Holman a.o.).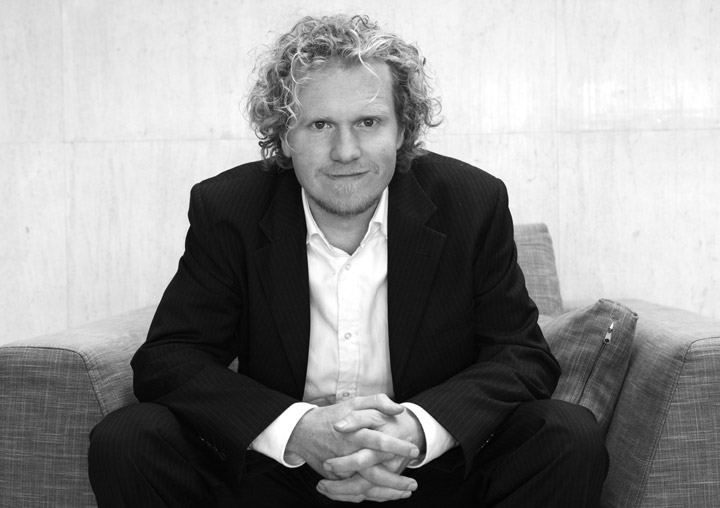 photo:
Eveline van Egdom
In 1996 he recorded a cd with 'The Land of Oobladee', first-prize winners at the famous Jazzcontest of Breda in 1995. Followed up by the cd 'Sweet and Swinging' with the Ann Thomas Quintet, which has notably been very succesful in Japan. In 2006 a cd appeared with 'Wild Bill and the Invisible Men'.
He leads his own quartet and in the course of time has performed with such distinguished artists as: Ben van den Dungen, Jarmo Hoogendijk, Barry Harris, Pat Metheny, Marco Kegel, Juraj Stanik, Dim Kesber and Rob Agerbeek.
Currently he is active with the band 'Akasha', that in its spontaneous- and often collective improvisations combines influences from world-music, rock and avantgarde. Moreover he is a member of the 'James Brown Tribute Band'.
He has been playing abroad many times. Extensively touring Spain for example, and appearing regularly in Belgium and Germany.